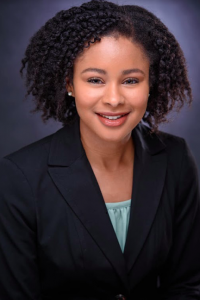 Congratulations to our MA candidate in Spanish Margaree Jackson for publishing her original poetry in the journal Vernacular: New Connections in Language, Literature, and Culture: "De la esclavitud a la libertad: La historia de una esclava afromexicana"
"From Slavery to Freedom: The Story of an Afro-Mexican slave" is a collection of decolonized poems told from the perspective of a fictional Afro-Mexican woman from the 17th century. The protagonist, Maricela Rivas, is a slave who was born on the sugar plantation Nuestra Señora de la Concepción, an actual plantation located in Veracruz, Mexico. Her story is based on the few accounts that exist about the lives of the Afro-Mexican women who formed an essential part of Mexican culture and society but lack representation and a voice. These poems give a voice and a perspective to the Black women that we lack in history. They tell the challenges and the triumphs of the Afro-Mexican people through the lens of the heroine of the collection.
Margaree Jackson is a graduate student at the University of Mississippi. She is working toward an M.A. in Modern Languages with a specialization in Spanish. Jackson is a self-declared liberation poet who desires to tell the stories of Black women with the goal to bring liberation from systems of oppression. She enjoys conducting research on girls and women of African descent in the Americas.
Read her poetry published in Vernacular: New Connections in Language, Literature, and Culture.