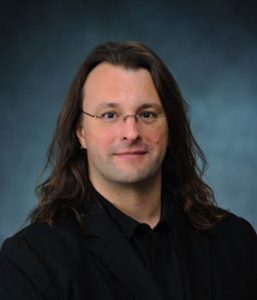 Associate Professor of Spanish and Associate Chair of Modern Languages
Office: Bondurant C-109
Email: jklodt@olemiss.edu
Phone: 662-915-6694
Education:
Ph.D. in Spanish Cultural Studies, Michigan State University (2003)
M.A. in Spanish Literature, Indiana State University (1995)
B.A. in Spanish and Education, Central College (1993)
Teaching and Research Interests:
Spanish Cinema, Spanish Cultural Studies, Modern Spanish Literature
Courses Taught:
Span 321: Spanish Culture
Span 361: Spanish Cinema
Span 578: Survey of Spanish Literature
Span 586: Modern Spanish Literature
Honors 101: Identity in the Age of Self-Indulgence
Honors 102: The Self, (Human) Nature, and the Cosmos
Recent Publications:
Books
Growing Up On Film: Millennial Disaffection in Spanish Cinema and Culture. In press.
Articles
"Spaces of Exile and Youth Delinquency in Recent Spanish Cinema." Films With Legs: Crossing Borders With Foreign Language Films. Rosemary A. Peters and Véronique Maisier, eds. Newcastle upon Tine, UK: Cambridge Scholars Publishing, 2011. 118-129.
"La corrupción, la estafa y la ciudad costera en el cine español contemporáneo." La ciudad en la literatura y el cine. Joan Torres-Pou and Santiago Juan Navarro, eds. Barcelona: Promociones y Publicaciones Universitarias, 2009. 57-66.
"Strangers in a Strange House: Spanish Youth, Urban Dystopia, and Care Santos's Okupada." Letras Hispanas: Revista de Literatura y Cultura 4 (2007): 58-72.
"En el fondo te gusta: Titillation, Desire, and the Spectator's Gaze in Alejandro Amenábar's Tesis." Journal of Hispanic Cinemas (Leicester, UK) 4 (2007): 3-17.
"Spain's Urban Youth, Success, and the Sellout in José Ángel Mañas's/Salvador García Ruiz's Mensaka." Cine-Lit: Essays on Hispanic Film and Fiction. Corvallis, Oregon: Cine-Lit Publications, 2007. 160-166.
"Vidas sobre ruedas: El movimiento y la identidad en el cine español contemporáneo." Actas del XV Congreso de la Asociación Internacional de Hispanistas, III: Literatura Española, Siglos XVIII-XX. Beatriz Mariscal, ed. Newark, DE: Juan de la Cuesta, 2007. 651-659.
"'Nada de nada de nada de nada': Ray Loriga and the Paradox of Spain's Generation X." Tropos 27 (2001): 42-54.
Professional Activities:
Associate Chair of Modern Languages
Awards and Honors:
College of Liberal Arts Outstanding Teacher of the Year 2010
Mississippi Humanities Council Teacher of the Year 2010
College of Liberal Arts Summer Research Grant, 2003, 2005,  2007
Faculty Research Grant, 2006
Web Page:
Dr. Jason E. Klodt
Spanish Program